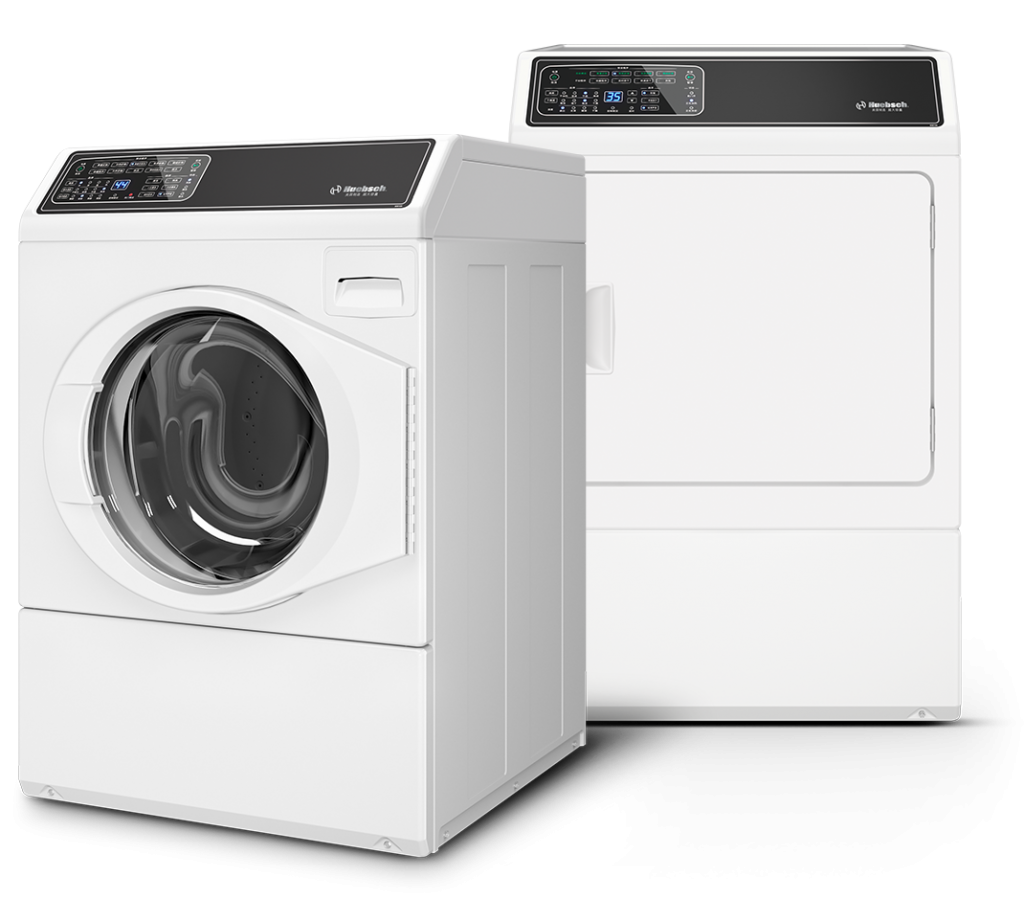 Take home your smart laundry partner
Luxury businesses like premium hotels, spas and restaurants need the very best fabric care solutions.
Huebsch commercial laundry equipment is designed to clean and care for fine and delicate fabrics. And offer the best possible value for money. You can have that value in your home.
Huebsch washers and dryers are built for the most demanding commercial use. Our machines are tested to last 25 years in your home. We build them to be your smart laundry partner
Commercial-grade is better made
Huebsch washers and dryers are made from stronger parts that last longer. Domestic laundry equipment is full of plastic parts. We use commercial-quality metal components throughout our machines.
All critical Huebsch components are designed and tested in Ripon Wisconsin, USA. We take pride in the quality of our products and their dependability in your home.
Electronic controls you can trust for decades
If your control fails, so does your machine. Huebsch electronic controls are designed for reliable operation. They are proven through more than two decades of use in the commercial market. Our industrial controls are engineered to endure extreme climate environments, power surges and vibration for years of trouble-free use.
Huebsch controls use a multi-layered circuit board with heavy-duty connectors for commercial durability. Every circuit board features a moisture barrier backing for added protection. A commercial-grade component adhesive enables our controls and circuitry to survive prolonged vibration for years of reliability.
Performance tested and proven
To make products that perform for a 25 years in your home begins with vigorous product testing long before the manufacturing process begins.
We apply a unique 5-stage product development process that pushes each design to its limits on screen and in the field. Within our state-of-the-art lab, we test equipment to 10,400 cycles. That's the equivalent of 25 years of performance in the average home – two to three times longer than other brands.
The proof is in our warranties
We're so confident in the quality of our machines that we back them with industry leading 5-year warranties. We believe the longest lasting washers should have the longest lasting warranty.
Standing the test of time
Huebsch washers and dryers are tested to last 10,400 cycles. In your home that's 25 years of use at 8 loads of laundry per week. Our commitment to dependable performance is proven in the reliability of our machines and your peace of mind.